What are ELD's? from Boa Logistics on Vimeo.
E.
L.
D.

Who knew that these 3 letters would have the power to turn the American trucking industry upside down and would also have the power to take away jobs, sell trucks, and create a diaspora of trucking drivers nationwide. On Dec. 18th of 2017, the Electronic Log Mandate will go into effect and it will now be a Federal Law that requires commercial vehicles running on the roads must implement inside their cabins an Electronic Log Device (ELD's).
Why are the ELD's so important and how will they affect trucking?
The ELD's serve a simple function : To keep drivers log books clean. Hours-of-Service (HOS) has been a problem for most of the trucking industry as it has been a manual log book up to date. Truck drivers have been known to violate H.O.S. to pick up more loads to generate more revenue and income. The ELD's are supposed to be a federal mandate that helps automate and control drivers from violating driving past the legal H.O.S.
The FMCSA  has the revised Hours-Of-Service regulations here. Basically, there are a few reasons why H.O.S. violations have harmful impacts:
Drivers who are driving way past their legal hours are fatigued
Fatigued drivers have been linked to driving violations, accidents and a few fatalities
The belief is that ELD's will force drivers to drive within their legal time frames. Driving within legal time frames should mean that there will be less driving violations, accidents and avoid fatalities.
There happen to be a few exceptions that will not be affected by the ELD's :
Drivers who use paper RODS (records of duty) for not more than 8 days out of every 30-day period.
Drivers of vehicles manufactured before the model year 2000. (As reflected on the vehicle registration)
Drivers who are required to keep RODS not more than 8 days within any 30-day period.
Drivers who conduct drive-away-tow-away operations, where the vehicle being driven is the commodity being delivered, or the vehicle being transported is a motor home or a recreation vehicle trailer with one or more sets of wheels on the surface of the roadway.
Certain Agriculture and Livestock movements.
Negative Effects of the ELD's:
It's not going to be an easy road to handle the effects of the ELD post December 18th. There are a few concerns that are already showing up in today's market:
Many drivers are leaving the industry because of government control over their own equipment

The American Trucking Association said the driver shortfall could reach 50,000 positions by the end of this year and if trends hold, will grow to more than 174,000 by 2026
Many drivers object to the regulation, saying that digital monitoring of their driving is an invasion of privacy. Although legal efforts to block the rule were rejected by the U.S. Supreme Court earlier this year, the drivers continue sporadic protests and have launched a social media campaign #ELDorMe Twitter campaign to gather support.
Capacity Crunch: The lack of drivers will cause a surge in pricing due to the lack of availability

Last minute installation or an inability to afford the proper technology could potentially park thousands of vehicles, resulting in fewer trucks, slowed deliveries, and a major supply chain disruption.

Here is a commentary from Rolf Lockwood, The Darkside of Electronic Logging Devices.

Representative Brian Babin from Texas, is requesting President Trump in an open letter to issue an Executive Order to waive ELD implementations for all U.S. Truckers.

Link found here

Key Markets such as Agriculture, meat and poultry, eggs and dairy and big-box retailer deliveries will be affected.

ELD's will push out the best drivers and this could be a detriment to the cost of food at America's local food stores
The forced stops of drivers moving produce will affect shelf life of product
Team drivers will be forced to run the lanes of perishables, therefore the price of these items will greatly increase for the customers nationwide
Link found here

Multi-stop deliveries will be delayed because ELD's take into account loading time and detention (click here).

According to Kenny Lund, VP of Operations of Allen Lund Co…"If a truck shows up at 8 o'clock in the morning and doesn't get loaded until 2 p.m., then you are on duty the whole time," Lund said. "It is going to make for a lot of tension on the docks because the driver will say, 'I've got to get loaded,' and the shipper will say, "It rained this morning and I can't load you,'" he said.

Drivers that are running out of hours will drive faster in order to make deliveries, ultimately creating potential new hazards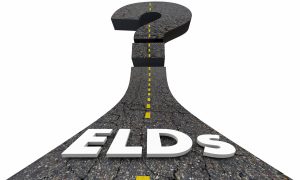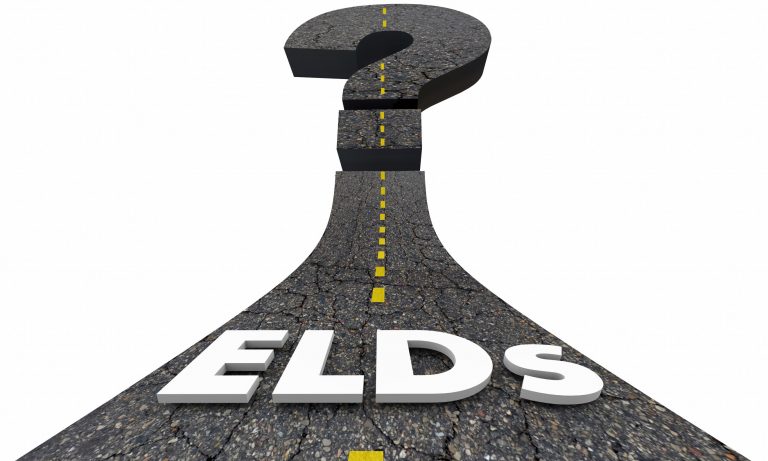 Image: All Truck Jobs
As December 18th, 2017 approaches, it's apparent there are a few parties who will look forward to this pressing forward:
The mobile phone companies such as Verizon Wireles, AT&T, T-Mobile etc…that will be opening a new market where they get paid monthly for the 31.4 million trucks registered for business purposes (according to the American Trucking Industry in 2014 alone)
Larger Carrier corporations are looking to take up market share where the smaller to mid-size carriers operated
Larger Carriers will be able to create a market where they can control the pricing of the competition, where before the smaller to mid-size carriers were able to offer more competitive pricing.
In conclusion, the next few months, if not years, will be predicated on the drastic shortage of drivers, causing a surge in pricing and lack of availability. This government mandate of the ELD's are shortsighted and their effects have yet to unfold. But it could turn out to be survival of the fittest and the only thing that matters is getting your product out in the market or risk a competitor who is paying more to take up your space. In the end, you need to make sure you are aligned with providers that work twice as hard and have customer service as their backbone. And that's just the minimum for survival. Anyone selling price alone in this time, be very aware.
Get a Quote Now