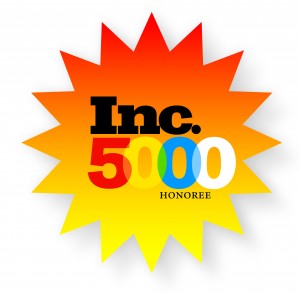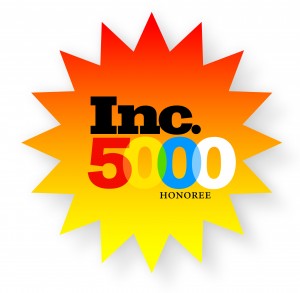 "
"The impediment to action advances action. What stands in the way becomes the way." Marcus Aurelius
On August 8th of 2017, Boa Logistics was honored for the third time in the prestigious INC5000 as one of the 5000 Fastest-Growing Private companies in America by Inc. Magazine. We have joined the ranks of companies such as Microsoft, Timberland, Intuit, Chobani, and Oracle. That sounds fancy doesn't it? LOL. The honest truth is that it wasn't as glamorous as it sounds. Someone told me once that success is boring , but they forgot to tell me that it would also be hard, confusing, and potentially hazardous to your mental health. Actually, the letter that came with the award from Eric Schurenberg, President and Editor in Chief of Inc. Media said it best :
"…Needless to say, making the list gets harder every year as your starting base grows. Of the tens of thousands of companies that have applied to the Inc. 5000 over the years, only a fraction have made the list more than once. A mere one in five have made the list three times."
We had nowhere nearly the staggering growth we had in the first 3 years of being in business,but it was great to look back and see what steps and processes had to happen in order for us to evolve.
When we started Boa Logistics in 2010, the American economy was in a full-blown recession. For Walter and me, the main reason why we started BOA was for survival. If we continued to do things the same way we had done for years our relationships would die a slow death. Little did we know that a little book referred over by a friend would change the roadmap of our lives.
I've written about Tony Tsieh's "Delivering Happiness: A path to Profits, Passion, and Purpose" back in 2011 here with this blog Delivering Happiness Through BOA. This book was an inspiration because Tony didn't seem too far off in age and state of mind from where we were, yet reading about his entrepreneurial exploits really hit close to home. We realized that culture and environment were things that would be an extreme focus. In many ways it was simple to start at ground zero with BOA's culture and environment. We believed the same thing that Tony believed, we wanted to work with people that we liked and respected. We wanted to live and work the Zappos way.
Looking back the first 3 years of the business was rough. At the time, we were just trying to figure out how to make it. At the time we just did the best we could and it was actually a lot of fun, probably because were blind and delusional at the same time. We survived many pitfalls that should have destroyed us. From doing our first payroll, to implementing software that eventually shut down and causing us to lose tens of thousands of $ in receivables that led to accounting nightmares to eventually personnel issues that destroyed company culture, we been through it all.
In 2014, Boa Logistics was awarded the prestigious INC5000 status as one of the fastest growing companies in the U.S. We were ranked #167 out of 500 of the top 10% of INC5000. I remember looking at one particular INC magazine before we started BOA and wondered if we would ever create a company that might be considered to be featured. After placing in the INC500, our story stuck out to Inc.'s publishing team and we eventually got featured here What Brazilian Martial Arts Taught these Inc 500 Founders. I truly believe that this growth and success came particularly from a combination of luck, timing, sheer grit and our small team made up of old friends that shared the same level of passion and culture that we had.
In 2015, Boa Logistics continued to grow and qualified for the INC5000 with a rank of #1565. During this time we did not grow at the staggering pace we had seen earlier on. Actually during this time we learned a lot about becoming operations experts. Walter and I were master salespersons, but learning to coach and develop people under us was the biggest challenge. During this time our team was less than 10 people including us. We also started to lose some of our old employees and bring in new team members that would eventually set the pace for our eventual cultural evolution.
In 2016, We almost doubled our revenue. For this reason we were able to make for the 3rd time INC5000 with a rank placement of #2453. Middle of the pack in terms for growth, but for us it had become a record. Maybe We should be happy right? We tried to be, but we were so busy with keeping up with the growth because whenever you come up with a solution, more problems arise. Although we had reached the pinnacle of our business careers we had encountered so many problems and setbacks that it was very hard to enjoy or be present. By this time, most of the people that were with us when we started the company had moved on and the newer staff we had changed the culture. Within our aggressive rebound in 2016 many of the things that brought us initial success suffered. So as these problems appeared we came up with different strategies to tackle them one at a time with these solutions:
| | |
| --- | --- |
| –          We made some bad hires for business development and operations that eventually took its toll on our company culture | –          We terminated and cut relationships with people who could not fulfill their obligations or who could not add to our culture |
| –          Our open community style environment became crowded and distracting | –          We dismantled our long community table and separated departments into pods |
| –          We were working a second job after hours creating a separate tech company (Cargopic) that took much of our effort and time that eventually sapped us of our creativity and energy | –          We put our project on hold and made a full commitment to putting BOA at the forefront for our priorities. That meant developing our personnel to their best potential |
| –          With the growth of revenue meant that we had to adapt and change processes that affected our accounting department | –          We hired a controller and doubled the size of our accounting team |
New Year's Eve 2016 was a special one, the previous year was filled with a lot of anxiety and stress. But going into 2017 we had learned so much from the year before that we came up with this small outline that has been the basis and framework for this past year. We decided we were going to minimize the chaos and instead of "reactive" planning we would start "proactive" planning. The memo that went back and forth between Walter and I was called :
"Things that need to happen in order for BOA to grow in 2017"
1) Stepping back from operations and accounting so that our team can grow and operate on their own
2)  Growing and Training our Operations team so that they are world class and can handle more work than average operatives in the industry
3) Reign in our accounting and create processes that protect the company without destroying relationships
4) Embracing Technology without letting it consume us
5) Extreme focus on developing our sales reps so they are world class
6) Improving our online presence: updated website, social media platforms and new media content
7) Create a Loyalty program for clients, vendors and Boa team members
8) Implement new technology both hardware and software for BOA Clientele
9) Implement a new Consolidation process to make sure we knock out bad carriers
Looking back on this now it looks like we have accomplished 75% of the above. With the 3rd quarter of 2017 fast approaching it appears that we are on path for growth, but again possibly not the same % as the years before. But we are ok with that. We are focused not so much as the quantity of growth this year but the quality of growth. WE want employees that look forward to coming into work because they love the company, they love their co-workers, and that they see a long future with BOA. In the last few weeks, we have reconstructed our mission statement and leaned out our core values.  Because in the end, Tony Tsieh was right, company culture is paramount to any company's success and contentment.
Get a Quote Now