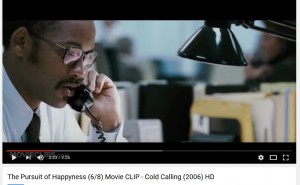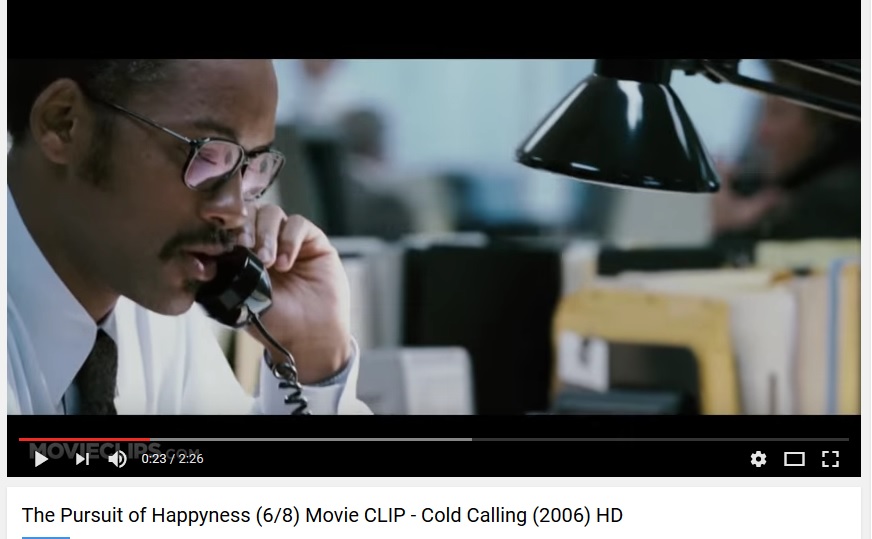 It's simple, if you want your business to grow you must have a strong sales platform.
"Oh, but I am not good with Sales, I let my product speak for itself"…
"That's why I hired Johnny, he's the most social and out-going friend I have"…
"I get uncomfortable talking in front of people so I focus heavily on my online-marketing and social media"…
Many people are afraid that either they aren't sales-"ie" material by nature, such as they would have to become that cheesy- infomercial -act spewing "Aaaaand there's more!" individual or that slimy-used car salesman stereotype. There is so much in between and beyond these stereotypes when it comes to selling. Understanding growth is paramount to the success of every company. You don't have to be in sales to create sales and revenue but knowing how to do it can help you become effective in your current position. Every person sells something whether they are doing it directly or indirectly. I mean, how many of us have watched a certain documentary or TV series on Netflix or Amazon Prime? Usually because some of our friends sell us on the idea that "Breaking Bad" is the baddest series every to be on TV, or that "Game of Thrones" is way better than "Homeland" (and for this particular individual G.O.T is better LOL).
Here's a great article about why the obvious sales person may not be as great as you think : Why Introverts are my favorite sales hires by Tim Yandel
The fact of the matter is that every entrepreneur, co-founder, CEO to COO must depend on the ability to scale their growth, and that involves growing your sales. Whether it's you who handles the growth for your company, or you are part of a larger sales fleet for a corporation, the value that strong business development brings is concrete. It trumps marketing, social media, company culture, multi-media etc…Because at the start of every company whether they are large or small is that they have to be able to sell their products or services for a profit, and that profit creates growth that ultimately ties in the marketing, social media, company culture, multi-media etc…
If you want to grow your income and set yourself apart from others…You must sell.
If you want to move up in your company and be considered for promotions and upward movement…You must sell.
If you are just starting out and creating your new company…You must sell anyway possible.
If you are a sales rep and want to gain respect and reputation among-st your peers…You must sell A LOT.
If you want to crush the competition in your respective field…You must sell indefinitely.
I think you kind of get my drift with the selling aspect…
Below are 7 tenets that have come up for me and in turn have passed on to our teammates, hope you can find some common ground with some of these: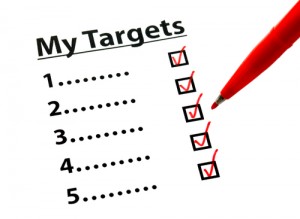 1) Simple: if you aren't hitting and exceeding the # of cold calls then you aren't giving yourself the potential to grow
– Sure, the longer you are in the game the easier it is to close, but this is only if you have closed many accounts in the past and know what works and doesn't work for you
– You still have to be consistent with the amount of cold calls that is congruent to your monthly gross profit
– Someone who is just starting can dedicate 8 hours a day to calling filling up their call sheets
– Someone who has a few clients and is involved in the operations with minimal problems can dedicate up to 4-6 hours a day cold calling
– Someone who is tenured and has many clients and is dealing with RFP's, problems or issues might only have time for 30 mins of calling
– Making your calls is similar to having a diet and fitness plan
– Consistency is key to success
– Creating a plan that is scale-able
– Having check-ins and goals that are reachable
– Set a short time period : 30 days, 60, days or 90 days
– Consideration that every now and then you might "fall off the wagon", and the ramp up to get back on track
– If staying focused and sticking to your game plan is the diet aspect, then picking up the phone, sending packets, knocking on door is the workout.
– When you think you are tired, done, fed up with your cold calling for the day, make just one more before you leave!
– Don't know how many times I wanted to call it quits and that last call I made turned out to be an awesome call that led to a new account.
– At THE END OF THE WEEK YOU SHOULD BE THRILLED TO TURN IN A MARKED UP, FILLED UP CALL SHEET AND KNOW THAT YOU ARE ONE WEEK CLOSER TO CLOSING ANOTHER ACCOUNT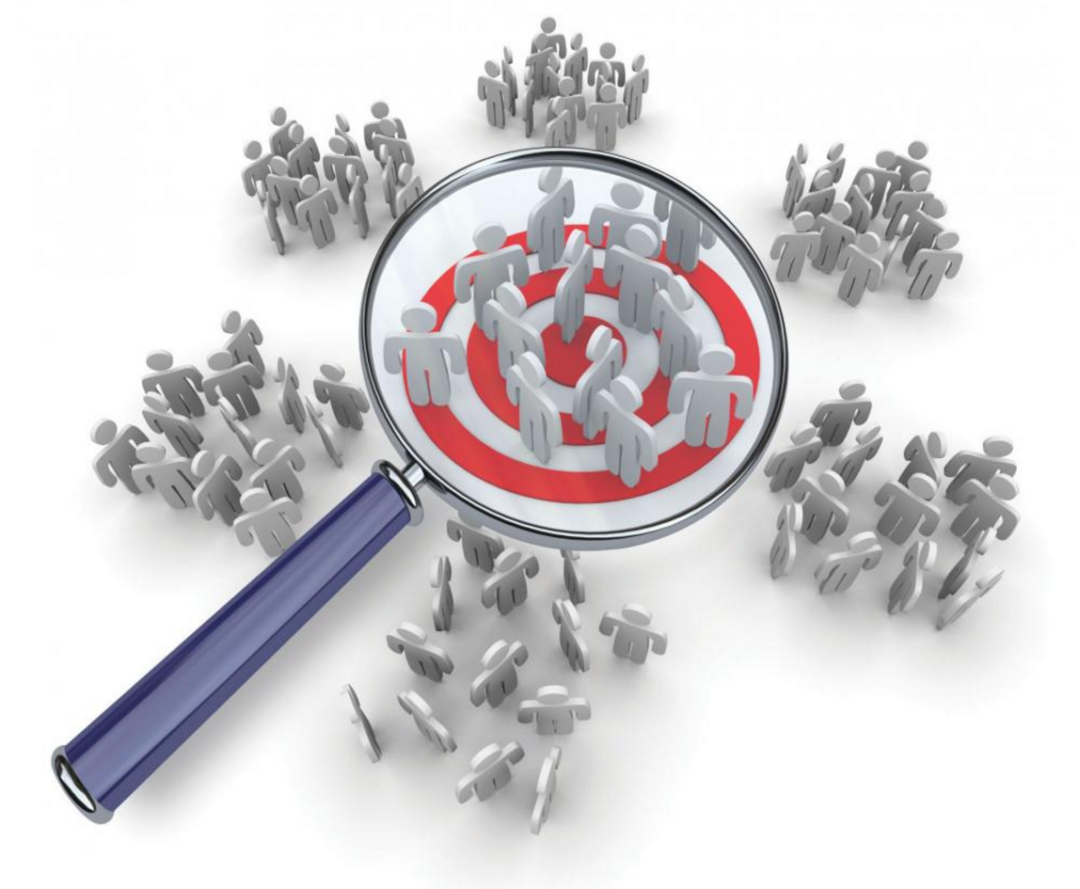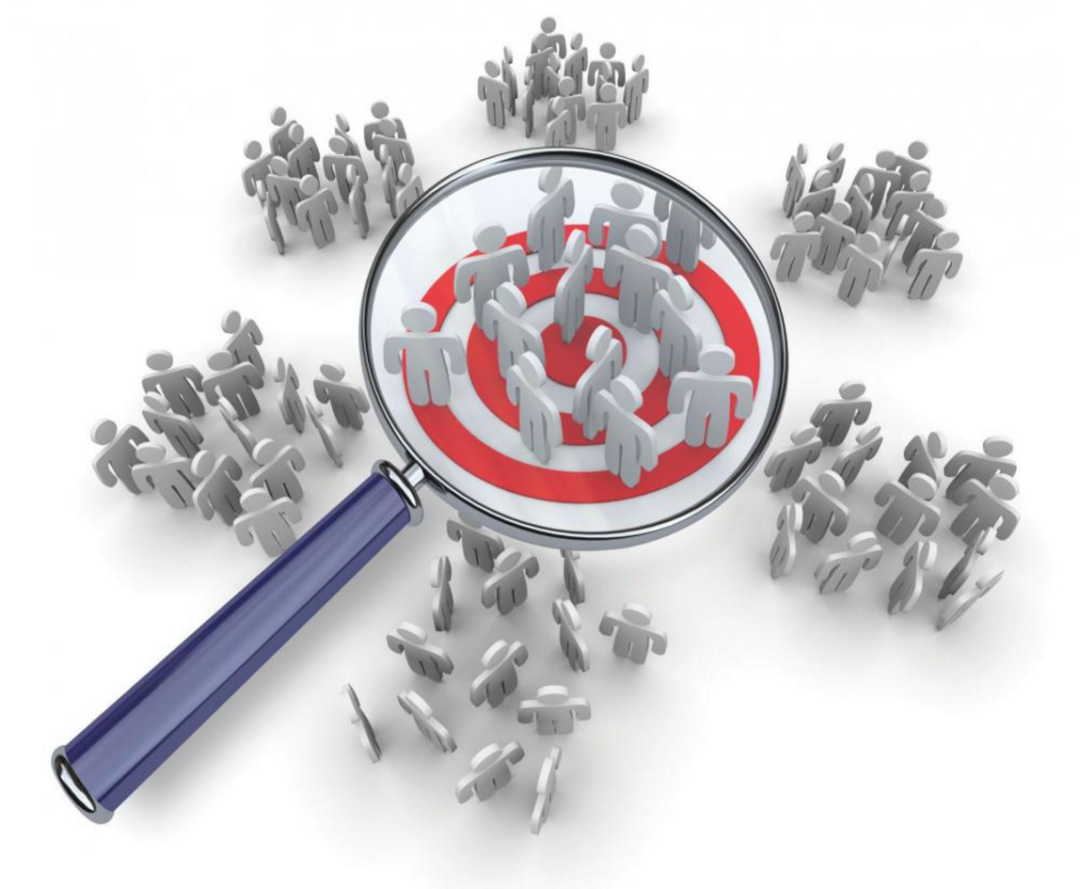 2) Researching markets that can create niche specialties
– In your spare time, you should be learning about the industries you are calling
– PROSPECTING SHOULD NEVER BE DONE DURING regular work hours! that time is reserved for Cold Calling. Maximizing your time is paramount to success in cold calling
This is best shown in this small clip from "The Pursuit of Happiness" with Will Smith –
– Finding niche specialties and seasons can boost your revenue if you find something before others do
– For Example, in the movie War Dogs, two young guys figure out how to sell commodities in a specific time, therefore creating a niche for themselves
– It will Diversify your portfolio and minimize competition
3) Stop Chasing Giants! Start helping Farmers!
– In the beginning you should be focusing on closing the small to midsize clients over large corporations as you can develop relationships with the true decision makers
– Most Pro Athletes must start playing and learning their craft early : middle school, high school, college, minor/ amateur leagues then go Pro. They pay their dues and put in hundreds if not thousands of hours of practice before going pro. Shouldn't this be the same with your sales path?
– Going after smaller clients is not necessarily a bad thing earlier in your career:
– It's easier to diversify your portfolio and grow a base
– All of your eggs are not in one basket
– Closing and developing your communication and work style is a skill that needs to be honed > Even with strong mentors this can take years, as the way you are as a sales person doesn't just come from your work experience…you pull from your personal life every day whether you like it or not. It's a fact of life…you get older, life doesn't get any easier…but you should be getting better (but that's no guarantee unless you doing the work)!
– Everyone wants to close a Giant. We are all seduced by potentials of huge margins and contracted loads.
– Closing Giants usually have a low % of closing unless you have a unique relationship with that account > Maintaining that relationship is a whole other blog LOL
– Farmers are the local, start ups, mom and pops' that are in need of your help. Farmers are the commodities that are not glamorous, they can be the products that are least known. They usually don't bring fame.
– Farmers need help cultivating their crops > if you are there for them and make yourself available then you get the most important crop they produce >>>LOYALTY
– Giants usually don't have loyalty, they have an annual RFP and lowest price and best analytic wins >>>Relationship is secondary
– It's better to attain a " Farmer" and over a couple years of relationship building and decision making processes they become a Giant! Then you have something called a GIANT-Farmer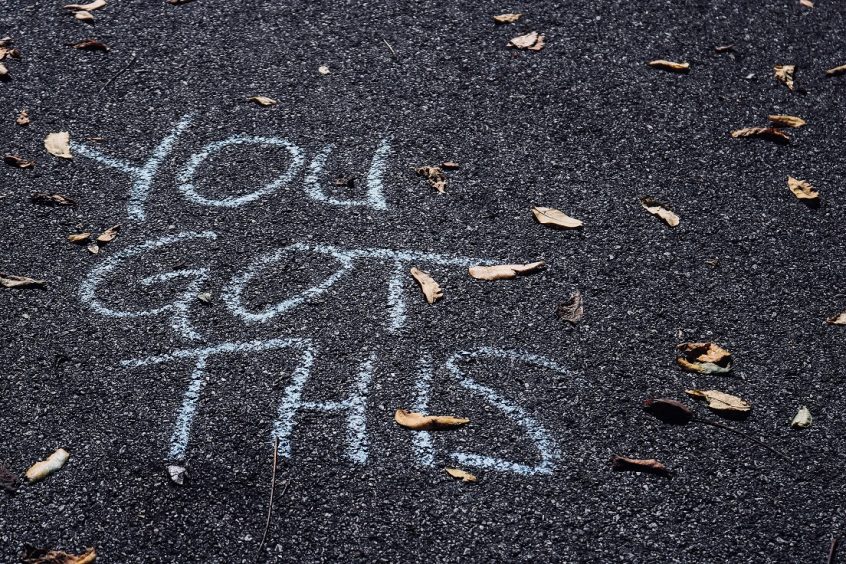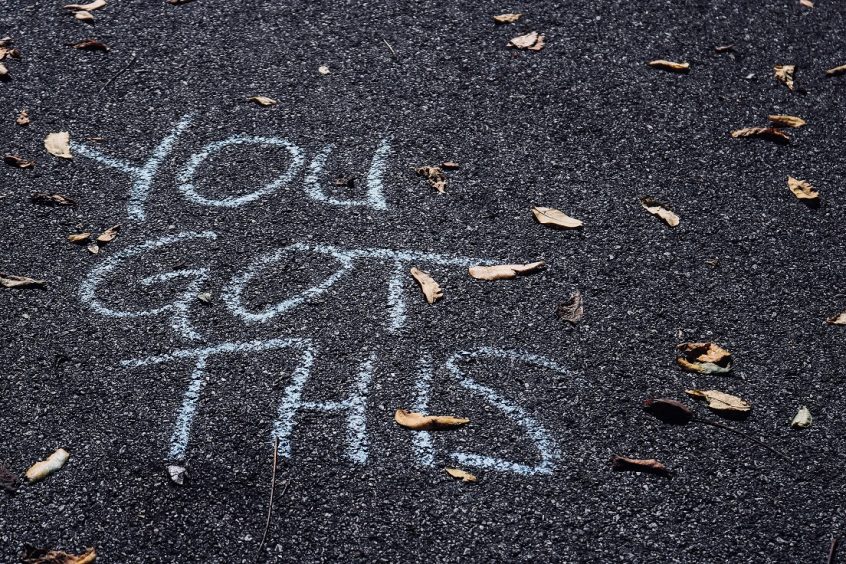 Image: The Placebodiet – "Your January Motivation"
4) Be obsessed 🙂 In a healthy and happy way.
– Every morning you should be exuberant about the chance to help BOA grow and add to the growth based on your own contributions
– Have a mantra that you recite every single day when you wake up and when you go to sleep, for example " I am going to close 6 new credit applications, I will be at $20k GP, and I am going to help a lot of people"
5) Believe in yourself and be a little delusional 😛
– I know this sounds simple, because it is, and it isn't.
– Sales is not for everyone
– You have to believe that you are different than everyone else
– Where other people have failed, you will succeed
– You are a culmination of all your life experiences up onto this point. You have the capabilities and capacity to do this.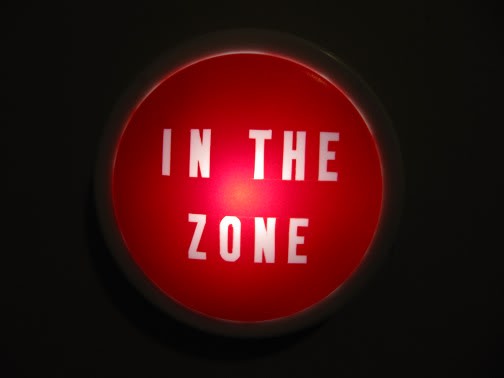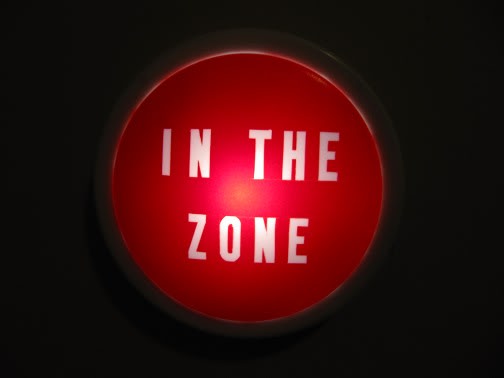 Image: Adam Young Golf – "In the Zone"
6) Get in the zone!!!
– Once you start consistently closing accounts DON'T STOP!!! Once you start building something and experience a level of success DON'T STOP.
– Sales reps start getting lazy once they get a little taste of success > The Greeks knew exactly what they were talking about when they talked about HUBRIS (https://en.wikipedia.org/wiki/Hubris )…look it up. Stay humble and keep grinding.
– This is the fastest way to crashing and burning > once you start taking it easy it's a lot harder to get back on the horse
– Once the business is flowing, all you need is a little maintenance
– Get competitive with yourself > set goals and beat them
– Get competitive with your team > keep it friendly and motivate each other > best type of competition
– CREATE A RITUAL BEFORE YOU START YOUR CALLS EVERY SINGLE DAY: make it unique to yourself
– Light candles, meditate, do a happy dance, say a prayer, don't say a prayer, arrange your desk top, set egg timers…just do something related to your sales process that is your own
7) The only thing that is stopping you, or helping you get to your goals is YOU.
– Be accountable for everything whether or not it's your fault
– Everything counts, everything matters
– If you blame anyone else for your short comings, that is a red flag. Don't do it.
It's crazy…sales really is everywhere around us… all the time. Not sure if you noticed but the above can apply to other aspects in life. You are selling even without know you are selling because these habits should not be something you do; they should be something you are.
In the end you have the power to make what you want. As you can tell the above is all about your mental state. Tough times are inevitable in this arena, but the good far outweigh the bad. With a positive attitude, strong will and a little charisma you can be a strong producer to your company and know that you have positively affected many people's lives. And that's just the tip of the iceberg….if you don't want to be that pushy sales guy…you don't have to be…but you need to figure out what you're strengths are and how you can use those to create and maximize sales. Self awareness. That's key.
Our team at BOA Logistics is motivated, well informed and ready to partner with you on your freight!
Get a Quote Now