Wait for it… ELD Mandate in full swing starting on Sunday, April 1st, 2018!
Let's hope this is just a cruel April Fool's Day joke played on us by our government. If it isn't…
What's going to happen? Fleets that run without ELDs installed and put into use will be issued 10 hours out of service when they get caught. This means that the truck would sit for 10 hours before they're allowed to continue their trip. Also, if the truck is not equipped with an ELD, it will be placed out of service until one is installed and functioning.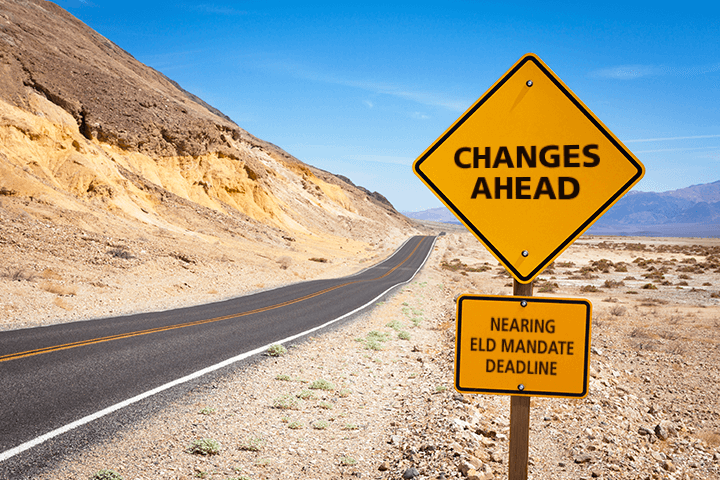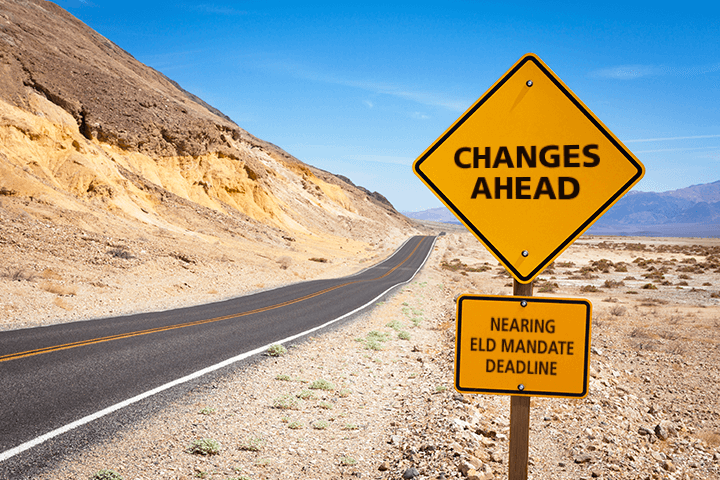 Source: H.K. Truck Center
Shippers need to get ready for shipments reaching their destinations late, since drivers will be required by law to stop and end their day "early" (in terms of miles driven) if they are delayed extensively at any of the stops that were planned along the route. This is inevitable until warehouses adjust to the new rules, moving truckers in and out of their yards quicker, OR, until routes get planned with either fewer stops or known shorter wait times by dispatchers. Detention has always been an issue for carriers, but now the waiting times have a significant impact, since there are no workarounds for the workday hours and driving times.
We are bringing back this video on How the ELD Affects Your Driver from January, and why this matters for your freight. Until everyone in the supply chain gets used to the new driving times and new schedules, freight will not be delivered on time because of the new mandate, at least for the short term.
Carriers are going through a transition period with trip estimates, dispatchers adjusting to the enforced time restrictions and drivers learning how to use the new devices, with everyone stressing about staying in compliance.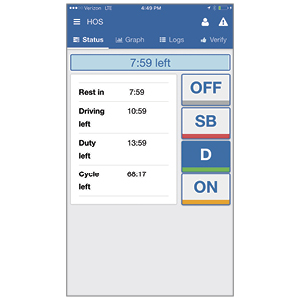 Moving from paper logs to a hard-wired device is proving to be an off-putting experience for many drivers. The functions are fairly simple, but to stay compliant requires some careful planning. Overlooking mistakes on the logs could result in some hefty fines and being placed out of service.
The way drivers are paid is based on miles and stops, which leads to another change we are facing in the industry. If drivers are restricted to drive fewer miles in the same amount of time, the rate per mile must go up in order to earn the same income in that time frame. Aside from drivers leaving the long haul life, which is creating a shortage of available drivers, this is where we are seeing another shift in freight costs that may have been overlooked.
BOA's team has been anticipating the changes for months now, and have been preparing clients for the upcoming changes in pricing and scheduling. The strong relationships built over the years with carriers and warehouses has placed BOA in an advantageous spot at a time of uncertainty. All carriers being utilized for freight booked through BOA go through a strict onboarding process, and must be in compliance to be used for your shipments. The team stands by the Four Responsibilities of a Good Freight Broker to bring the best service to you and your company.
Get a Quote Now