Although Tesla has all the publicity with their electric Class 8 Semi, a viable contender in the world of alternative fuel is with Fuel Cells that use Hydrogen to power its electric drivetrain. Fuel cells use an electric motor drivetrain, but instead of having batteries store all the power, hydrogen is converted to electricity to push power to the wheels. Toyota has been a believer in the technology, as seen on the consumer production model Toyota Mirai sedan.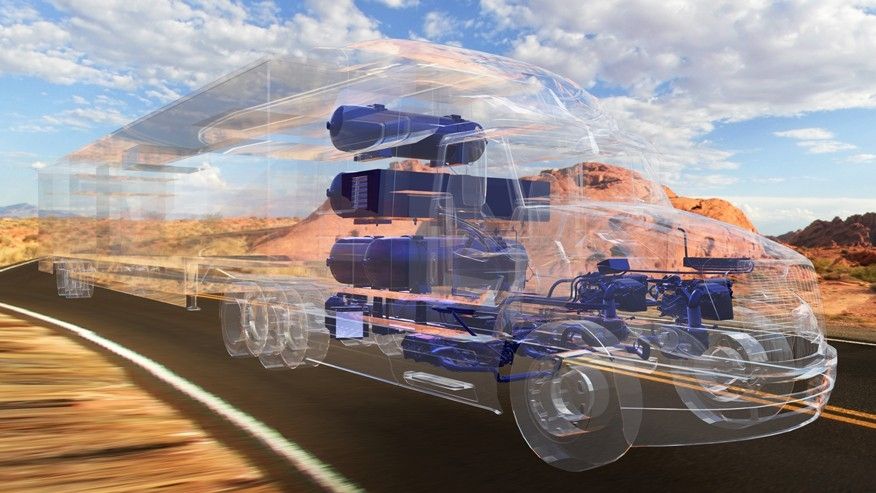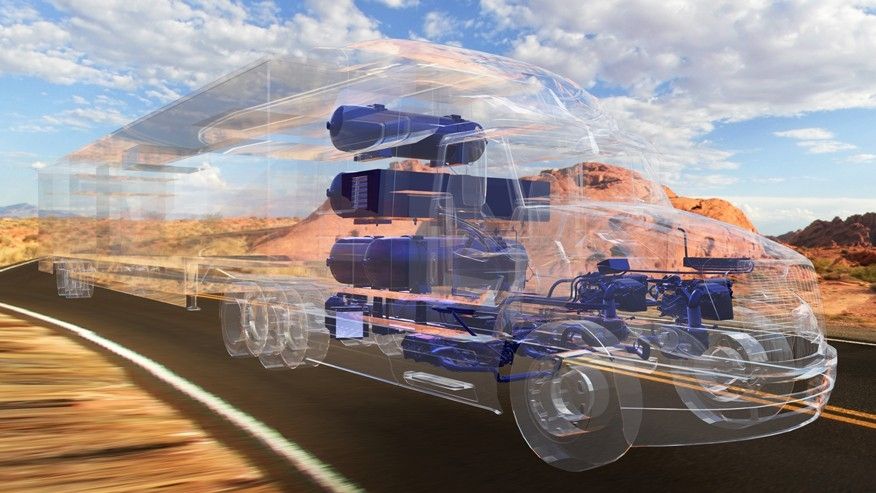 Photo: Toyota
Fueling habits of the diesel powered fleet wouldn't need much change if fleets start building up with fuel cell tractors. The amount of time spent to charge up hydrogen is similar to that of fueling up diesel. The driving range possible is also similar or better than the familiar diesel tractor.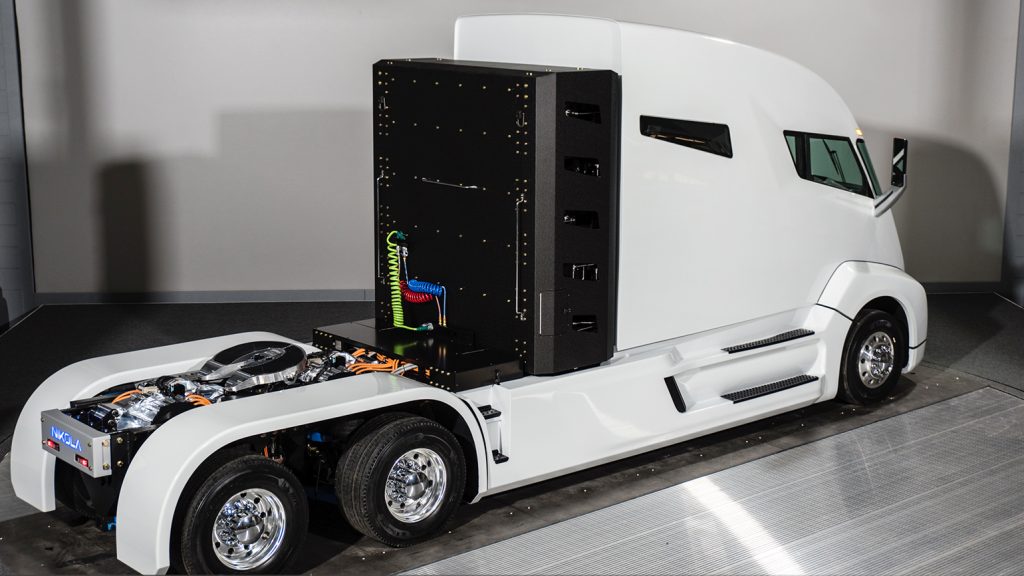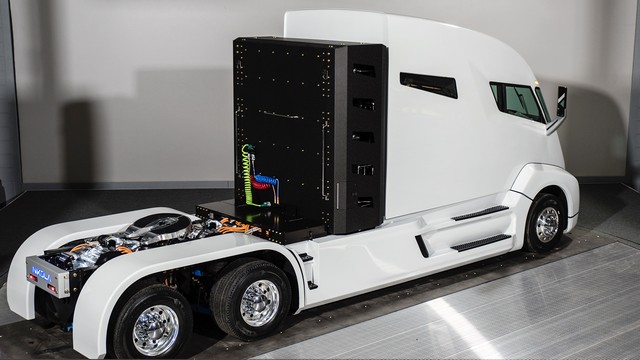 Photo: Nikola One by Nikola Motor Company
Nikola is getting serious with their Nikola One Sleeper and Nikola Two Day Cab tractors, and building a $1 Billion+ facility in Buckeye, AZ. The incredible range being claimed by the manufacturer is anywhere from 800 to 1,200 miles on both models.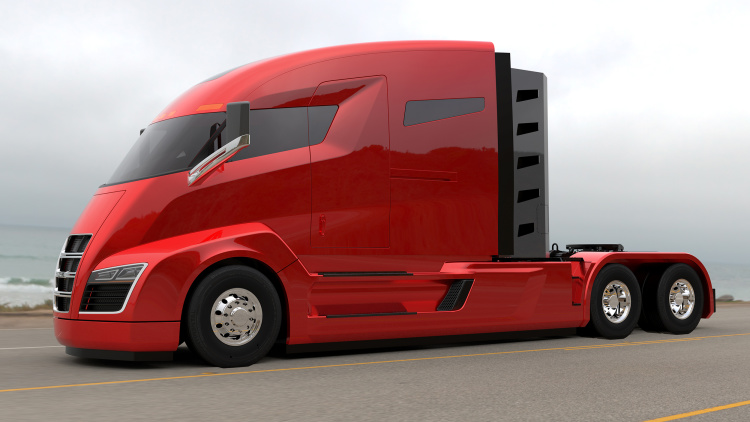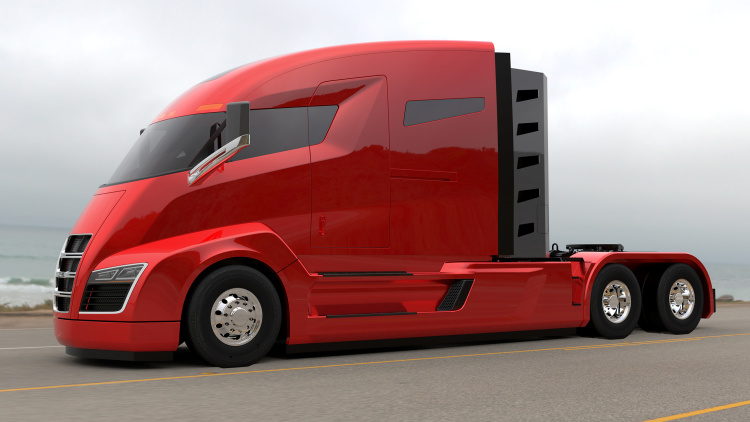 Photo: Nikola One by Nikola Motor Company
The specifications are very impressive because the drivetrain is essentially electric. The 1000HP and 2000 ft-lbs gives the Nikola One enough power to get top speeds up hills (6%) at 65mph, and accelerate from 0-60mph in 30 seconds. They key here is that the drivetrain is running on an electric motor, so several advantages over a diesel drivetrain seen on the Tesla Semi are also seen on the Nikola One and Nikola Two.
One of the major hurdles though is that the infrasctructure for getting a hydrogen recharge is extremely limited today, but it does not mean it won't be developed in the future. Even if fleets started to have Tesla Semis on the road, there are not charging stations ready for the power that needs to be drawn for those vehicles yet either.
With technology developing so quickly in the world of transportation, we are looking at the future with these recent breakthroughs to make this all possible within reasonable costs. The diesel powered tractor is a long way from being replaced, but it is encouraging to see mainstream companies test these clean energy vehicles in their fleets.
Get a Quote Now